Carillon Festival Venlo 2004
'TAKE YOUR TIME'

2004 June 12-19
The week round festival, is intended to take place every 4 years and offers every carillon lover an interesting program.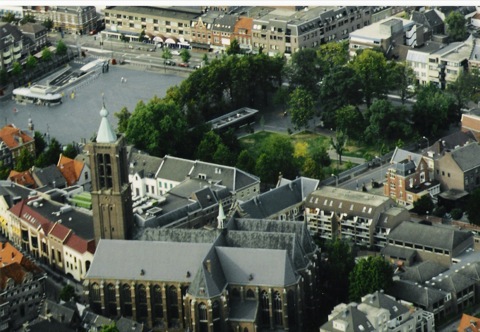 The 2004 Venlo Carillon Festival program schedule was:
Saturday June 12
10.00am-5.00pm
International Carillon contest in co-operation with the NKV;
10 candidates, 3 prizes (€1000.00, €500.00 and €250.00). Every candidate plays 20 minutes including a new composed work by Marcel Siebers (city carillonneur). The chairman of the jury will be the former carillonneur
of Venlo: Carlo van Ulft.

Sunday June 13
noon-12.40, 1.00pm-1.40, 2.00pm-2.40
Carillon concert by members of the jury
Carlo van Ulft
Frans Haagen
John Courter

Monday June 14
7.00pm Carillon and Midi by Sjoerd and Jorrit Tamminga

Tuesday June 15
7.00pm Carillon recital by Stefano Colletti

Wednesday June16
7.00pm Carillon with "the Venlo City Trumpets" and Marcel Siebers

Thursday June 17
7.00pm Carillon duet recital by the 'Hemony Duo', Liesbeth Janssens and Geert D'Hollander.

Friday June 18
7.00pm Carillon recital by Arie Abbenes.

Saturday June 19
8.30pm Carillon with "the Venlo City Trumpets" and Boudewijn Zwart on his own travelling carillon.